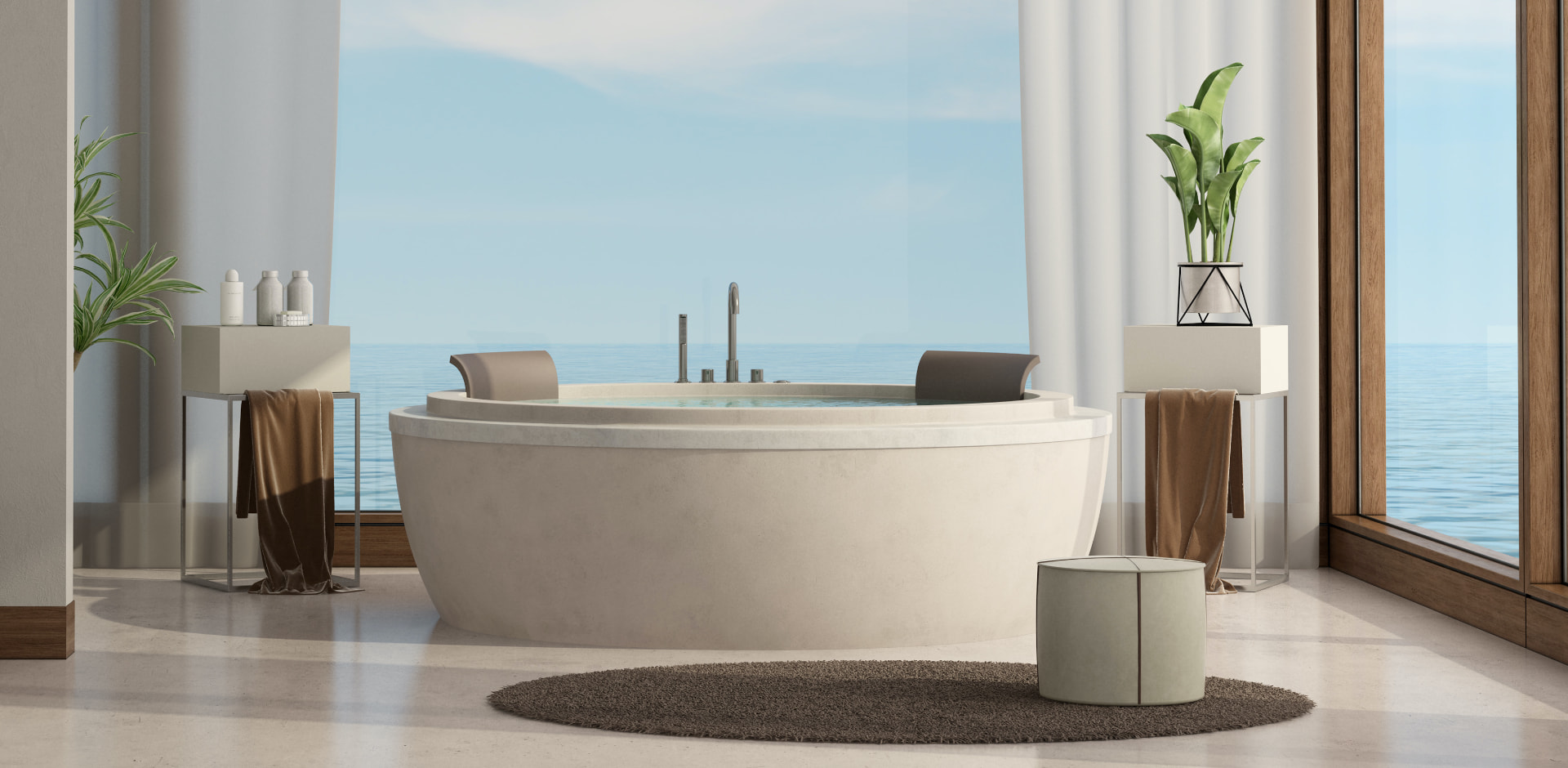 DECOVITRO
Stability

High stability as for any window to the future
In the development of the DecoVitrio system, it was paid much attention to the stability of the profiles. The main chamber for housing the steel fittings has been designed with increased dimensions.
The result is a profile with a very high bending strength, already with standard
reinforcement, all to the advantage of the stability of the frame.
Sophisticated design for your home as for any window to the future
The beauty of a window depends on the profile with which it was made. For this reason, we designed the DecoVitrio system in such a way as to satisfy all aesthetic expectations: large windows, various shapes, curves and arches, and smooth and shiny surfaces. Therefore, the DecoVitrio system is synonymous with aesthetics and value and gives the windows a timeless style and elegance. But that's not all.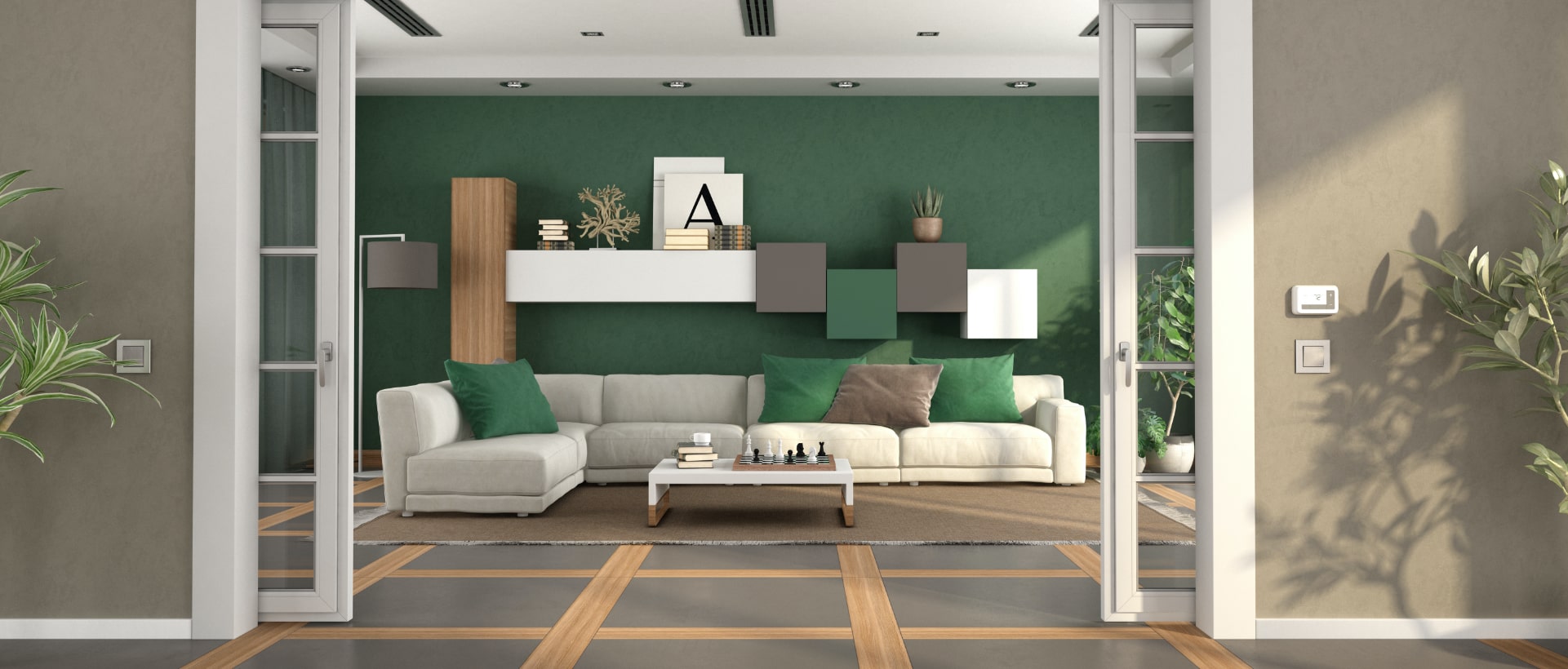 About the range
DecoVitrio
With an emphasis on material optimization, DecoVitrio systems demonstrate that it is possible that the special attention paid to the development of one's own style and the harmonization of technical and aesthetic details to exist in a correct quality-price ratio.
5-chamber profiles, with internal galvanized steel reinforcement, DecoVitrio guarantees very high performance in terms of window statics and thermoacoustics. The modern design with very elegant and smooth lines gives the house a truly exclusive look. With two levels of sealing as protection against noise, cold, moisture and drafts, the system is universally applicable for new buildings and renovations.
DecoVitrio meets all the requirements of a modern house and is dedicated to those who look to the future with the desire to emphasize their individual style.
Wide open spaces
Armonica DecoVitrio
No other door system allows such a generous opening to the outside as a folding sliding door! With innovative and space-saving glass folding systems, unusual and modern facade windows can be implemented in architecture.
A folding sliding door, differs significantly from other door systems not only by design but also through the manner of
handling and its functionality. Folding sliding doors consist of many individual elements that together form a sliding folding wall.
Each folding element has its own frame and they are connected to each other by hinges and when they are opened, like an accordion, are slightly folded, element by element, and pushed together sideways.
Security and functionality
Folding walls for the outdoor area are now a closed and safe system for private, commercial and public buildings. Flexible folding sliding doors can be used in almost any desired width, for example on the entire front of the terrace, balcony or the winter garden. Different fittings, as well as handles for lockable windows and special locking mechanisms guarantee the highest level of security. Each folding element has its own frame and they are connected to each other by hinges and when they are opened, like an accordion, are slightly folded, element by element, and pushed together sideways.
Folding sliding doors can be bought in different models. They can be opened to the right or left and inward or outward using a rolling track and a guide rail. A transition without barriers is possible through a recessed sill.
Advantages of folding doors
Compared to sliding doors or panoramic windows, folding systems allow a high degree of flexibility.
The entire panel of the door can be opened completely, so that a lot of air and sunlight enters inside.
If a lot of natural light enters inside, you save both heating and energy costs.
The indoor area can be connected to the garden, balcony or terrace without barriers.
Since the individual elements have their own frame, even large wall openings can be
glazed with folding doors without any problems.
Advantages of folding doors
Foldable elements can be pushed together to a very small extent and therefore save space even with large opening widths.
The folding sliding door can be opened and closed with low noise and with little effort in just a few simple steps.
Different opening directions are possible: right and / or left and opening inwards or outwards.
Safe, noiseless and easy to use.
Customizable by selecting different glass packages, colors, handles and many others.
Wide open spaces
PSK tilt and slide
Parallel sliding and tilting doors are among the most modern types of sliding doors. They are not only modern but also practical and are also a cheap solution for small living spaces, as a PSK tilt and slide door offers more than a regular front door. Due to the design of the flexible door, it can be installed quickly and easily both in renovations and in new buildings.
The PSK tilt and slide door is particularly impressive due to the small space it requires in the body of the building and for later use. This makes them the ideal door for the terrace and balcony.
For example, using a tilt and slide door PSK, you can maximize the use of the room space for renovation or in your house or apartment. The space that would otherwise have been used only to open a normal balcony door or a patio door can thus be used.
A PSK tilt and slide door is so light
The PSK tilt and slide door is a profitable investment both indoors and outdoors. Whether open or closed, it saves valuable space.
With the PSK door handle, even heavier sliding elements can be opened and closed again without much effort. When closed, this handle is usually upright and can be rotated up to 180°.
To tilt the door, the handle is usually rotated upright. The sash then tilts towards inside. In order to fully open the sliding sash, the handle is rotated by 180°. Only then can the mobile wing be pushed to the side.
Another aesthetic aspect are the different handles, matched with colors, which can also be locked and opened from the outside on request. These customization options, various functions and low price make the PSK door a popular patio door or balcony door. Compared to other types of doors, they offer the most flexible opening options. This is because other sliding doors, such as the lifting and sliding door (HST), must be partially or completely open for ventilation.
Purchasing this special folding door is therefore a very good choice for all those who have little space available. A great advantage of this door design is that the space-saving sliding function is combined with the practical tilt function. The movable wing does not come out of the room, because when it is open, it is pushed to the side parallel to the fixed part along a guide rail attached underneath. In addition, the movable wing element of PSK doors can be tilted for ventilation, as you would know from a regular window.
Construction depth 74 mm, system with 5 insulating chambers, heat transfer coefficient up to 0.96 W / (m2K)
Burglary protection up to RC 2
Large size steel fittings with thickness up to 3 mm, 130kg hinges
Package of insulating glass with 2 or 3 layers, up to 44 mm thick, sound insulation up to Rw, P = 44db
Suitable for classic or modern, over 50 colors available
Full option package
Premium Quality
DecoSpatio
based on criteria:
functionality, safety, durability, aesthetics, insulation & invested value
High package
100% custom
DecoSensio
based on criteria:
functionality, safety, durability, aesthetics, insulation & invested value
Full option package
High quality
DecoVisio
based on criteria:
functionality, safety, durability, aesthetics, insulation & invested value
based on criteria:
functionality, safety, durability, aesthetics, insulation & invested value